Hello!
Our team is very happy to announce opening of our game Steam Store, first teaser and screenshots. We would to share with you here some info about the game and our team, also we would be very happy if you will add our game to wish-list of course if you like it! 🙂
CLICK HERE TO VISIT OUR STEAM STORE PAGE 
CLICK HERE TO WATCH  NEW TRAILER
It is time to present our Team:
We are a very small team of people from Poland who try to  adventure atmospheric games that tell the story in interesting way. First two members of team work full time and they are founders of the team.
Jakub Machowski (Steam account here)
FOUNDER / GAME AND GRAPHIC DESIGNER / SCREENWRITER /
His earlier project was The Mims Beginning (from Squatting Penguins team), the game that successfully raised two crowdfunding campaigns and is released on Steam store. On his YouTube channel you could find materials about video games creation.
Kinga Rąpała (Steam account here)
FOUNDER / MUSIC AND SOUND DESIGNER / ENVIRO DESIGNER
Singer, guitarist and our music composer who can make miracles with her midi keyboard and computer. She also deals with the creation of environmental elements of the game.
Hubert Motyka
PROGRAMMER
Has many years of experience, cooperates with us in his free time, creating what cannot be seen, but thanks to his work the world of the game functions properly.
Now Some Info About the game:
The End of the Sun is a first-person exploration and adventure game, where the story has the most important meaning, as it is set in the world of Slavic rites, beliefs, legends, and their everyday life. It is a series of mysterious events that ordinary people dealt with, as they were living in a small village where the line between myth and reality began to fade perilously.
As the Volhv who is gifted with the ability to travel in time and knowledge about Navia (the space where human fates shape), you come to a mysterious village to find your friend, but you cannot find anyone there, at least not in a way you wanted to. All you can see are smothered fires around.
A little bit more:
A story inspired by Slavic mythology and legends. It presents the events occurring during the 4 major Slavic festivals during the 4 seasons far away from each other in time. Recreates mystical events, culture and people's habits in an unusual way. The game is inspired by both adventure and exploration games with unorthodox riddles to solve, but the story-line is in the first place here.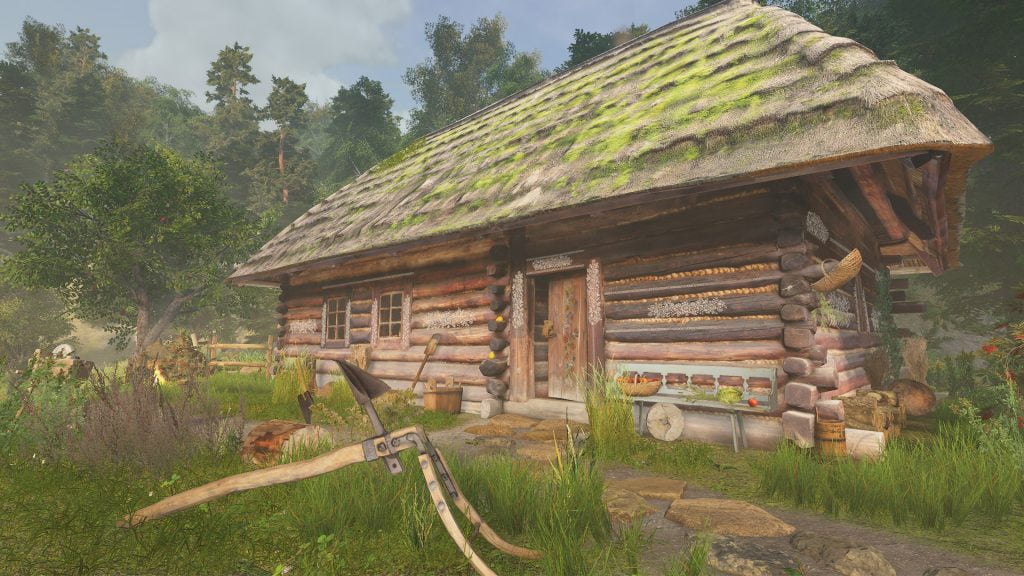 Please feel free to ask us anything on our game DISCUSSION FORUM, that we just opened with store! We are waiting for your questions and opinions! So whom topic will be first? 🙂
RELEVANT LINKS
Game's official website: https://www.endofsun.com
Facebook: https://www.facebook.com/EndOfTheSunGame
YouTube Official: https://www.youtube.com/channel/UCFoSXpa4XVRZECdn4KCw7UA
Instagram: https://www.instagram.com/endofsungame/
Twitter: https://twitter.com/endofthesungame
Gamedev blog: https://www.endofsun.com/blog/
Screenshots and gameplay materials: https://www.endofsun.com/#Gallery